A website is probably the most important tool a business can have in their marketing toolbox.
Virtual Webmaster Service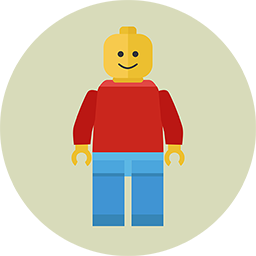 Q: "Why do I want or need a virtual webmaster?"
A: This is a common question we get asked and the answer is simple.
Every website has a need for someone to run it. Consider that your website is a company department, and the webmaster as being the manager that runs it. Once your website is up and running it will need ongoing maintance to some level. It may not need anything doing to it on a daily basis or even weekly, but it will need someone to keep it current, fix any unforeseen problems, add any updates needed and continue to improve your internet presence and ratings.
By using Jasmine Design as your webmaster these small routine tasks can be carried out without, causing you to stop everything whilst you seek a web designer/programmer, to complete the work needed. The added bonus also is, if we built your website we will already familiar with your business practice, helping us from the start know your needs better.
Q: "I already have a website I/web designer created but I've found I don't know how to get the most from it I'm sure it could be creating more business/traffic than it is."
A: We don't only provide webmaster services to our current customers, we undertake work from anyone, whatever your website needs.
As well as general maintenance and admin tasks we're happy to work with any third parties on your behalf. For example you may need a hand with some project management when getting a new service launched or designed. All tasks/work can be carried out in your company name so no one else need know you don't have a full time webmaster/web manager in place.
All webmaster tasks and all work taken on, on your behalf will be kept confidential.
Q: "I'm not sure we can afford someone to run our website"
A: Webmaster service costs are totally dependent on your business/website needs there needn't be any long term costs as you can pay for only time that you need set at an hourly rate. Or you may prefer to pay a small fixed monthly fee, for a set amount of time each month to take care of tasks.
Outline of some of the Virtual webmaster tasks
Keeping your website up-to-date:
Content editing can be accomplished with updated information, such as special offers, product changes, pricing changes, new product and services announcements.
Managing & Maintaining your site:
Using newest technologies, we can monitor your site and make changes that improve your site performance for faster download and improved content spread.
Protect & Secure your site:
Server side programming used for form processing, database management, shopping carts, search and display functions, etc require regular updating to implement fixes for security holes discovered from time to time.
Re-structuring your site contents :
By Using your site access statistics like how many visitors your site has, and what they look at while visiting, we can help you re-structure your site contents and navigation elements for increased business.
Most Web Development and Promotion Service includes:
Text - Modification and Addition of Website Content
Image Manipulation and Addition (client supplied images)
Newsletter & email list maintenance
Text - Shopping cart product updates
Update articles,announcements, etc.
Replace images i.e. pictures & graphics
Adding/removing pages
PDF creation and uploading
Every website needs a Webmaster. Consider your website like a business department, and the Webmaster like that department's manager. Once you set up a Web site, you need someone to keep it current, fix problems that may occur, and continue to improve your Internet presence.
Search Engine submission - we will submit the site to the leading search engines, and build the site in a way which will help to maximise its ranking.
Maintenance - we are happy to offer regular maintenance, for a set number of hours each month, or ad-hoc maintenance, as and when required, with no minimum charge (if changing a bit of text takes ten minutes, that's all you will be charged for!) If you prefer to maintain the site yourself, we can set that up too.
Costs - once we have discussed your requirements, we will give you a quote, which will depend on the size and complexity of the site.
Lets Work Together
We are here to help, lets get your project started today.
Get in touch so we can discuss your requirements.
See how we can start working together to deliver the best turn around for your customers.